Tribune Books Editor Jennifer Day interviews the author about writing the book and how being white helped, hindered, and influenced his work
Read More »
Tribune Books Editor Jennifer Day interviews the author about writing the book and how being white helped, hindered, and influenced his work
Read More »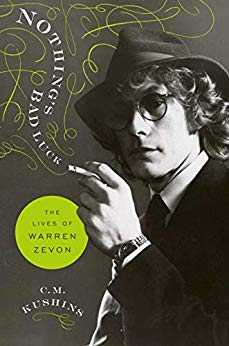 "With refreshing candor… Kushins' energetic writing and his deep dive into Zevon's life and music offers a rounded and complete portrait of an enigmatic musician."
Read More »
"…at once engrossing and illuminating …this stakes a strong claim to being the definitive book to emerge from the Egyptian revolution."
Read More »
Lisa Page writes that the book is "… a complete pleasure to read."
Read More »
"… it's hard to read about Hurston and Hughes' conflict without thinking about other examples of cultural beef, from hip-hop to sports."
Read More »
The essence of the upcoming show at The Metropolitan Museum of Art Play It Loud: Instruments of Rock & Roll was prefigured by Pat Graham's book of photos INSTRUMENT, published by Chronicle in 2011.
Read More »
Hessler will discuss the impact of the revolution on Egyptian culture, business, and politics at a Global Café Breakfast in Los Angeles on May 13th.
Read More »
"…shows that, together, they changed the course of African-American literature, as the 'first great American writers who implicitly claimed that their work was purely black.'"
Read More »
"Taylor creates a perceptive portrait of the bizarre patron and of the Hurston-Hughes friendship. A fresh look at two important writers of the 1920s."
Read More »
Two masters discuss the writing life and their two new books at the famed cultural and community center in New York City.
Read More »
"This is writing at its best and highly recommended for anyone interested in Egypt, modern or ancient."
Read More »
"…a fascinating and lively story of two iconoclastic writers…"
Read More »
"At the check-in counter, I looked over our pile of possessions: one double stroller, two children's car seats, twelve bags. …Count again." A story of trust and betrayal.
Read More »
"Yuval Taylor digs deeply into the existing scholarship on both writers—and their times—to explore this unusual intimacy and the tragedy of its collapse. "
Read More »
"An intriguing story about the most confounding and fascinating literary breakup in African American cultural history. "
Read More »
An impassioned defense of progress and innovation, and an argument for social responsibility from former CEO of BP Lord John Browne.
Read More »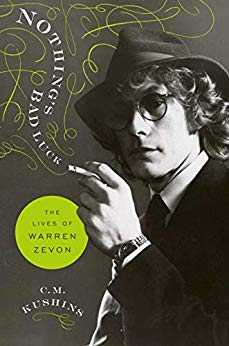 "The best of the books written thus far about Warren Zevon."
Read More »
"Taylor has created an intimate portrait of two luminaries of American literature against a backdrop of the cultural, political, and economic forces that influenced them."
Read More »
"clear, lively, and elegant … this is a dazzling book, easy to read but richly rewarding."
Read More »
"Peter Hessler is one of the finest storytellers of his generation."
Read More »