"This worthy successor to Mills' classic polemic reveals the enormous obstacles that face any project for democracy and equality in the US."
Read More »
"This worthy successor to Mills' classic polemic reveals the enormous obstacles that face any project for democracy and equality in the US."
Read More »
"An essential read for our oligarchic times.
Read More »
"Make it the one-city-one-book for every town and college in the nation. Hand it out to new citizens at their swearing-in ceremonies."
Read More »
"This powerful and profound text shows what the road to American fascism looks like if we do not heed her call for radical democratic action"
Read More »
"Dirty Pictures is likely to be the most complete and authoritative account we're going to get, and is well worth a read."
Read More »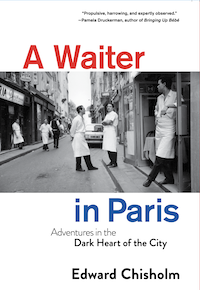 "Bittersweet and enchanting, this serves as a potent look at the gritty underbelly of a glittering world."
Read More »
Awarded for improving understanding of the history, economy, culture, arts, music, literature, religions, beliefs and practices of Egypt.
Read More »
After a long and winding road, the adaptation of the bestselling memoir is here, directed by Michael Mann and scripted by JT Rogers.
Read More »
"A free-wheeling, frank account of the rise and fall of the underground comic scene. …Lively, well researched, and full of telling anecdotes; just the thing for comix aficionados and collectors."
Read More »
"You'll be hard pressed to find more jubilance between two pieces of clothbound cardboard, or anywhere else for that matter."
Read More »
"…ostensibly a memoir about an oddball canine romance. Its deeper subject, though, is the romance of cities, particularly New York…"
Read More »
Martha and the book were the subject of segments on CBS Sunday Morning and CBS This Morning
Read More »
The book debuts at number 11 on the Print Hardcover Nonfiction list and number 10 on the Combined Print & E-Book list of February 21, 2021
Read More »
"…we all have the capacity to create and build new friendships and attachments at whatever age or stage of life."
Read More »
"This is a love story, masterful, warm and funny, heartfelt and heartbreaking.  I absolutely loved this book."
Read More »
"With its staggering array of photos and reproductions, this is a book meant to be browsed and savored rather than read straight through."
Read More »
"…anyone will find much to savor here—love of dogs not even required."
Read More »
"…retells and retraces the evolution of one of the world's most complex architectural palimpsests with elegance, economy, and wit."
Read More »
"Dolin's use of Hitchcock to exorcise past demons is an inspired mélange of cinematic critique and private confession."
Read More »
"A heartwarming and heartbreaking story of friendship and grief."
Read More »